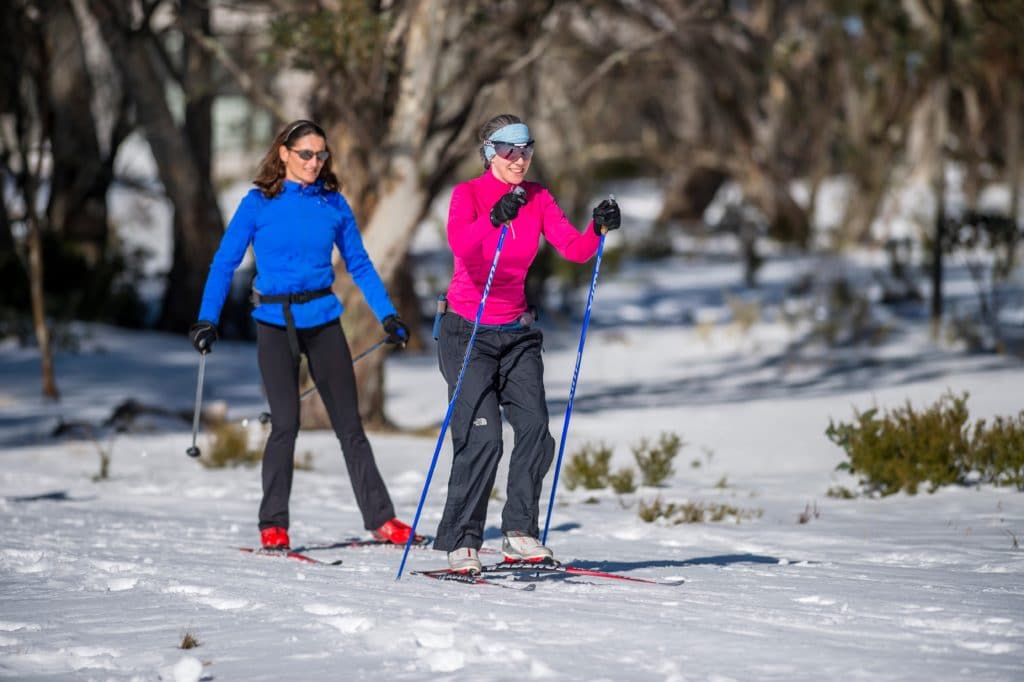 Now in its 26th year, the Pub to Pub Ski Race is a fun event for cross country skiers of all ages and abilities where you are likely to see first-year skiers lining up with Australian champions.
This race starts at The General in Mount Hotham and follows a beautiful course for 12 kilometres through snow gums with mountain views before finishing at the Dinner Plain Hotel. All entrants eligible for fantastic prizes sponsored by Ajays Snow Country Sports.
While they encourage everyone to get involved, the event does require you to be able to ski the distance between Hotham and Dinner Plain without assistance within two hours or thereabouts.
Online entry will be open closer to the event, so check back for details.
Race registration on the day is at The General (in Hotham village, next to the BigD lift centre) from 9;00 am to 10:30 am only.
They will transport a small pack to the race finish for you. A shuttle bus service operates between Dinner Plain and Mount Hotham to transport you to the start or back home.
Please note: there are no food or drink stations en route.