The nearest petrol stations to Dinner Plain is located in Omeo (45kms) or in Bright (65km). Fuel is not available at Hotham or Dinner Plain. In winter months Alpine Diesel and antifreeze should be used.
The Stables @ DP offers a range of essentials and convenience items for your stay. Outside of Dinner Plain, The Genny general store in Mount Hotham offers a range of necessities. Alternatively, those driving through the town of Bright can stock up at Woolworths or IGA on their way up the mountain.
A shuttle bus runs between Dinner Plain and Mount Hotham every day during winter. The bus ticket includes your gate entry to Mount Hotham. View the timetable here
Many retail outlets and restaurants in Dinner Plain provide EFTPOS facilities and accept major credit cards. There is an ATM available at Hotham Central.
For emergencies, ambulance, fire or police call 000
Accidents can occur at any time even on holiday. Hotham has a range of services to assist at these times, alternatively there is the Omeo and Bright Hospitals.
Bright Police 03 57551444
Bright Hosptial 03 5755 0100
Hotham Medical Centre 03 5759 3551
Hotham Police 03 5759 3535
Omeo District Health 03 5159 0100
Omeo Medical Centre 03 5159 0140
Omeo Hospital 03 5159 1233
RACV 13 11 11
State Emergency Service 132 500
Internet facilities are available at Dinner Plain Central Reservations, Big Muster Drive and for guests at Peppers Rundells Alpine Lodge.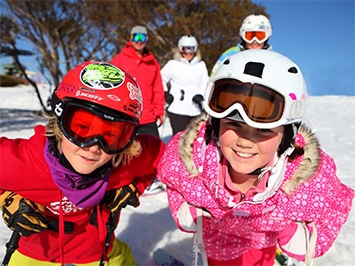 Australia's Cheapest Family Lift Pass & No Gate Entry
Dinner Plain is a township in the Alpine Shire and is the only Australian Alpine Resort to be managed by local government. For more information on Dinner Plain and the Alpine Shire Council go to www.alpineshire.vic.gov.au.