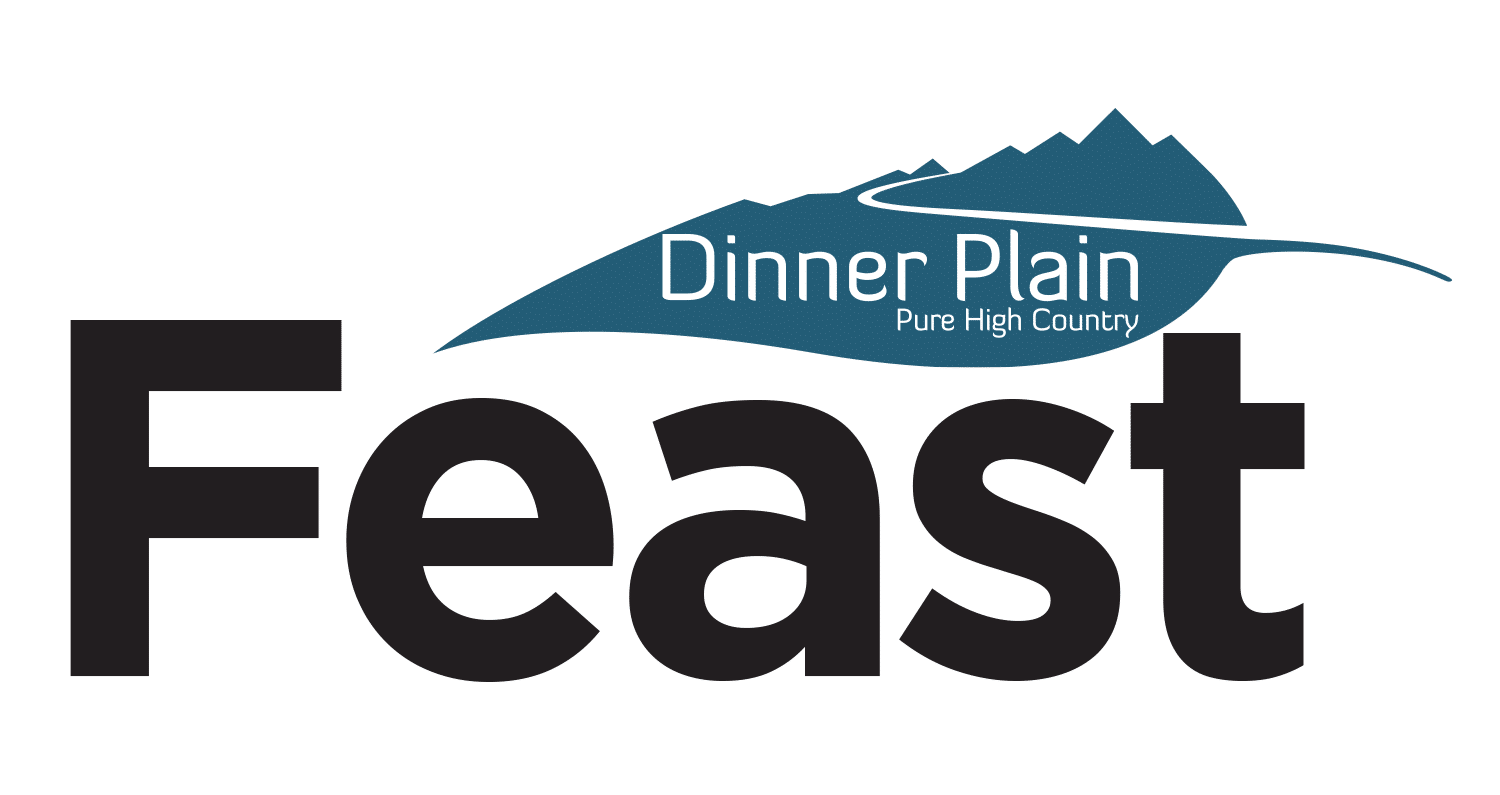 TRUE HIGH COUNTRY HOSPITALITY
Enjoy the best in High Country hospitality on Labour Day Weekend this March 6-7. In two special events, Dinner Plain rolls out the red carpet with a a 4 course progressive dinner on Saturday, followed by an outdoor Ottolenghi style long lunch.
Experience a taste of Dinner Plain this autumn, you don't want to miss this.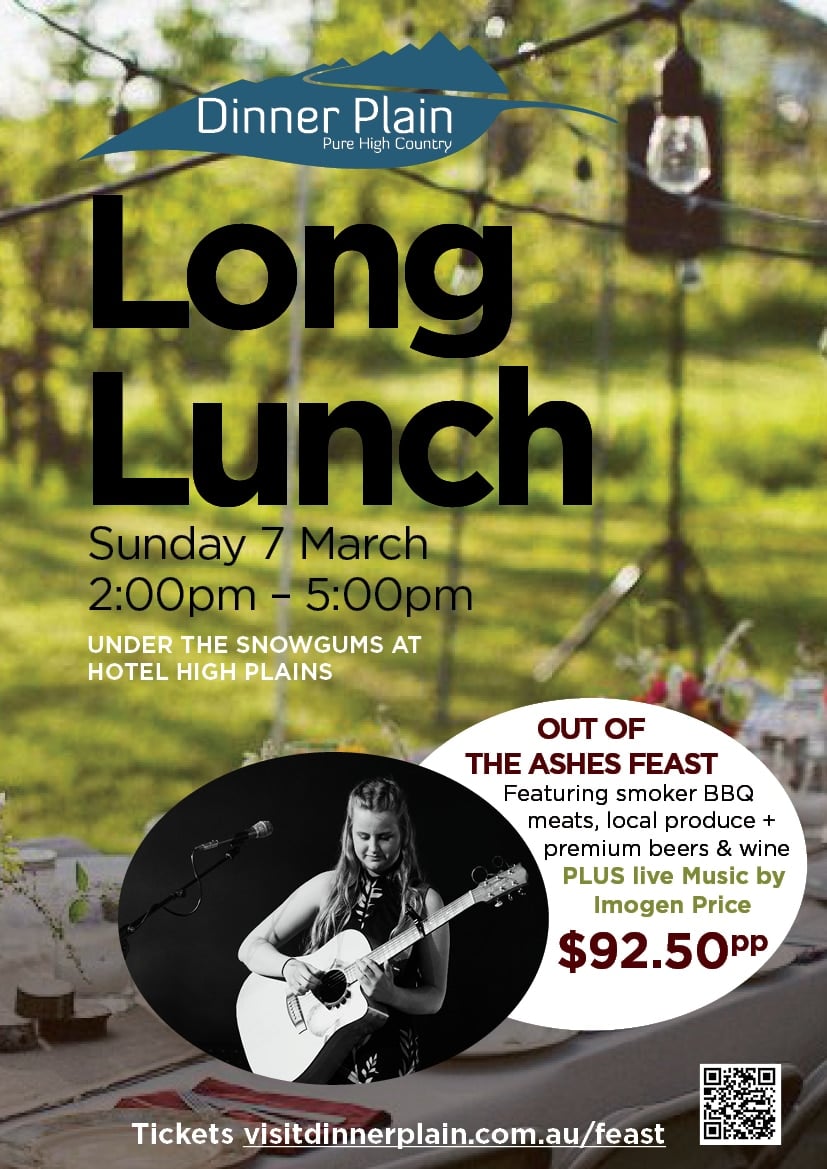 TICKETS STILL AVAILABLE!
Take a seat at the longest table in town in this outdoor long-lunch feast. Set amongst the sunshine and under the snowgums, Hotel High Plains will be your host with a delectable 4 course Ottolenghi feast accompanied by a live accoustic set by Imogen Price. The smoker BBQ will be the star of the show in a menu that celebrates smoked meats and locally sourced produce, matched with quality beers and wine. As we commemorate one year on from the challenges of the bushfire crisis, there's no better way to connect and indulge with the family and community.
On Sunday 7 March 2021 at 2:00 PM to 5:00 PM
LOCATION
Hotel High Plains
Big Muster Drive, Dinner Plain, Victoria 3898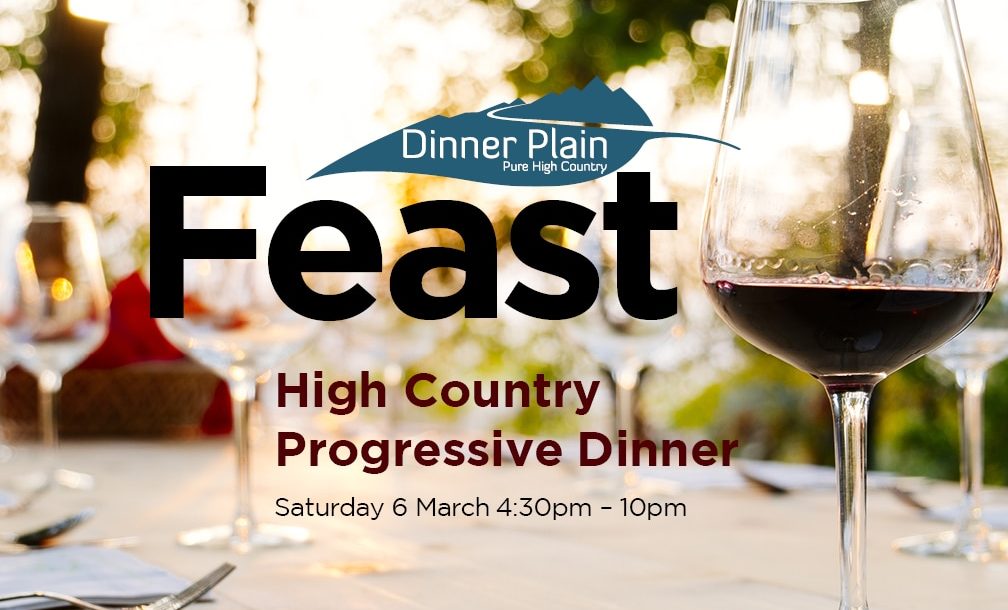 *TICKETS SOLD OUT*
Enjoy the best in High Country hospitality in a sumptuous 4 course dining experience, catered & hosted by alternating venues at Dinner Plain. Start your night with entrée at Stables @ DP, followed by exclusive gin tasting and charcuterie boards at The Hub. Proceeding to Hotel High Plains for a delectable main course, we then finish our night at Club Wyndham for dessert and cocktails. It's the night on the town you don't want to miss. $125.50 ticket covers all courses, each with a matched drink.
On Saturday 6 March 2021 at 4:30 PM to 10:00 PM
LOCATION
Dinner Plain | Stables / The Hub / Hotel High Plains / Club Wyndham
Big Muster Drive, Dinner Plain, Victoria 3898