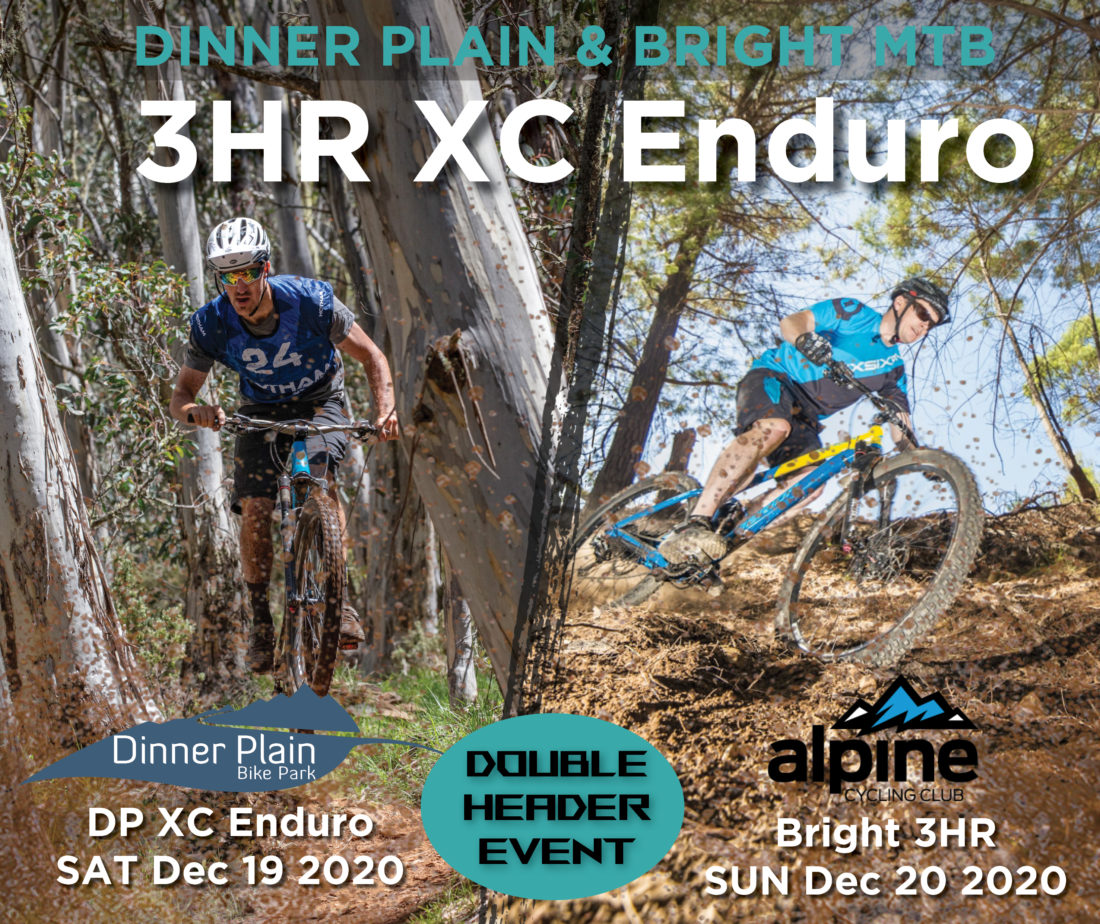 The Dinner Plain XC Enduro is a regional club level event showcasing some of Dinner Plain's best cross country trails. A fun event for racers of all abilities and fitness levels, this event combines with the Bright Three hour XC Enduro the day later (February 14) for a two-day weekend series.
The race features the hospitality of DP Riders, Dinner Plain MTB Park trails, mud as well as coffee and a sausage, with great prizes.
The event is a very affordable, fun and social summer MTB event. It also marks a great combined competitive riding event between the trails of Dinner Plain and Mystic MTB Parks.
Online registrations close at 5:00pm on Friday 12 February– there will be no on the day registrations.
The event village will be at Scrubbers End at Dinner Plain Alpine Village
Three Hour Categories (Start 10:00am – $40pp)
– Open Men
– Open Women
– Masters Men (over 45)
– Masters Women (Over 45)
– e-bike Men, e-bike Women
– Mens, Womens and Mixed Teams of 2
1.5 Hour Categories (Start 11.00am – $40pp)
– Open Men
– Open Women
– Masters Men (Over 45)
– Masters Women (Over 45)
– Junior Men (15-17)
– Junior Women (15-17
One Hour Categories (Start 11.15am – $20pp)
– Junior Boys (12-15)
– Junior Girls (12-15)