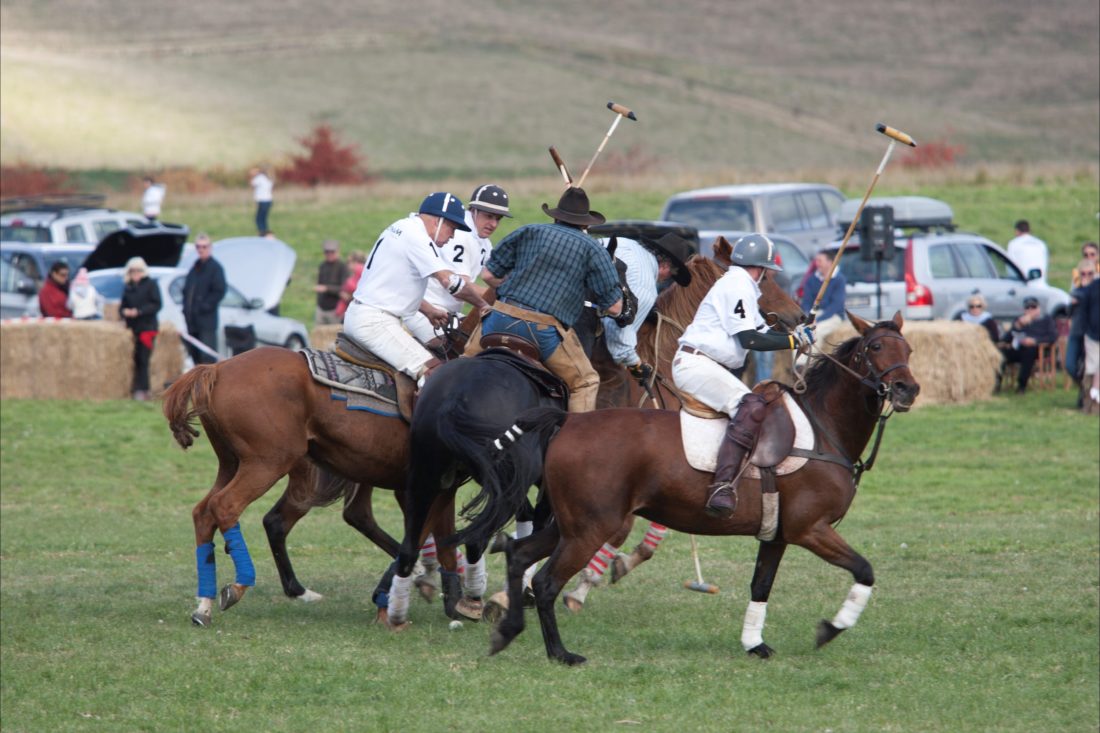 Geebung Polo – Easter Sunday
Who will win the survival of the fittest, in a game twisted with competitive sportsmanship and character, this year? Do not miss this classic Australian event held every Easter Sunday.
The event hosts a fun day out for the whole family packed full with live music, helicopter rides and Easter eggs, tug-o-war, food and wine stalls, fashions on the field, face painting, jumping castle and much more for the entire family. Bring a picnic rug and a chair, back up the car, sit back and relax.
Dinner Plain brings you a lot more than the Geebung versus Cuff and Collar Polo Match at Cobungra Station, but a host of Easter activities. Celebrate with your friends and family by breathing in the crisp Alpine air, take in sweeping vista views and relax in the pure high country this Easter.
Hosted on the grounds of the beautiful Cobungra Station, a 20 minute drive down the road from Dinner Plain. Return buses can be pre-booked from Dinner Plain.
Tickets will be available online to purchase along with return shuttle buses from Hotham and Dinner Plain.