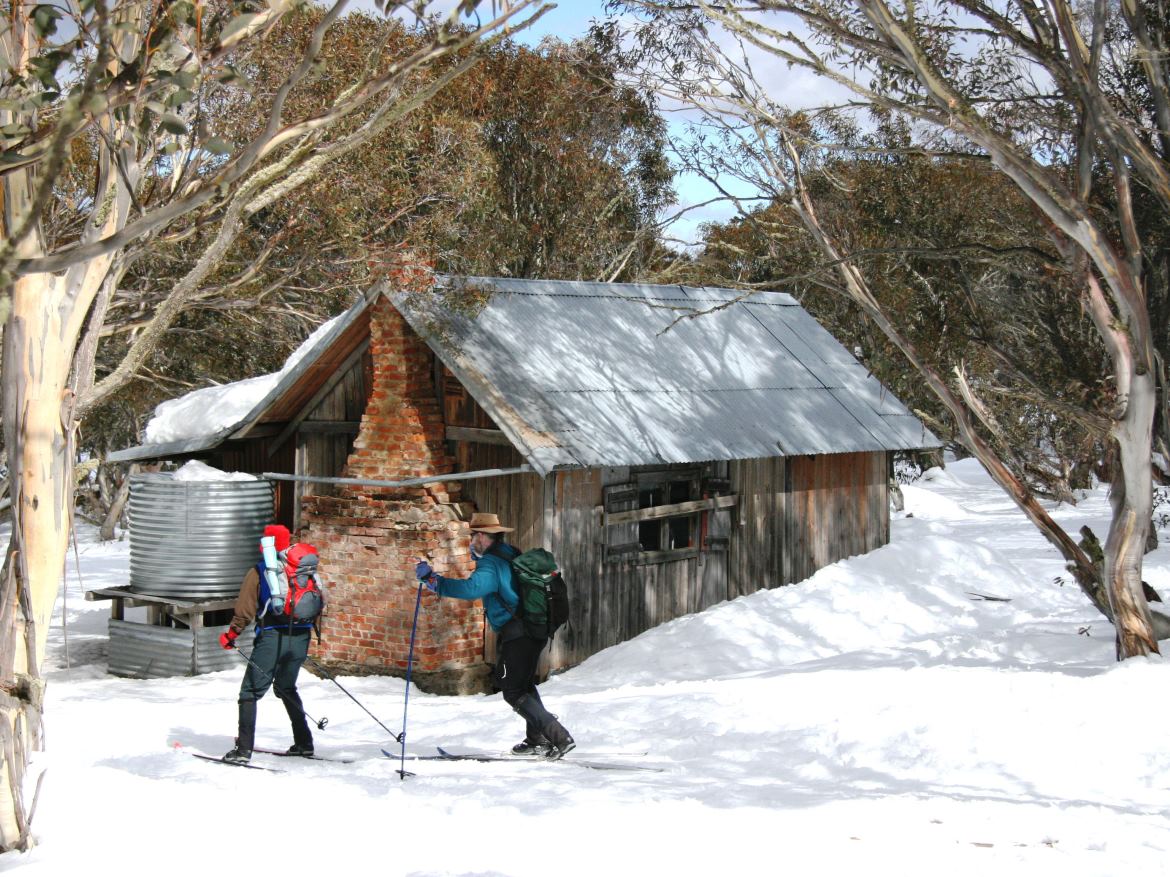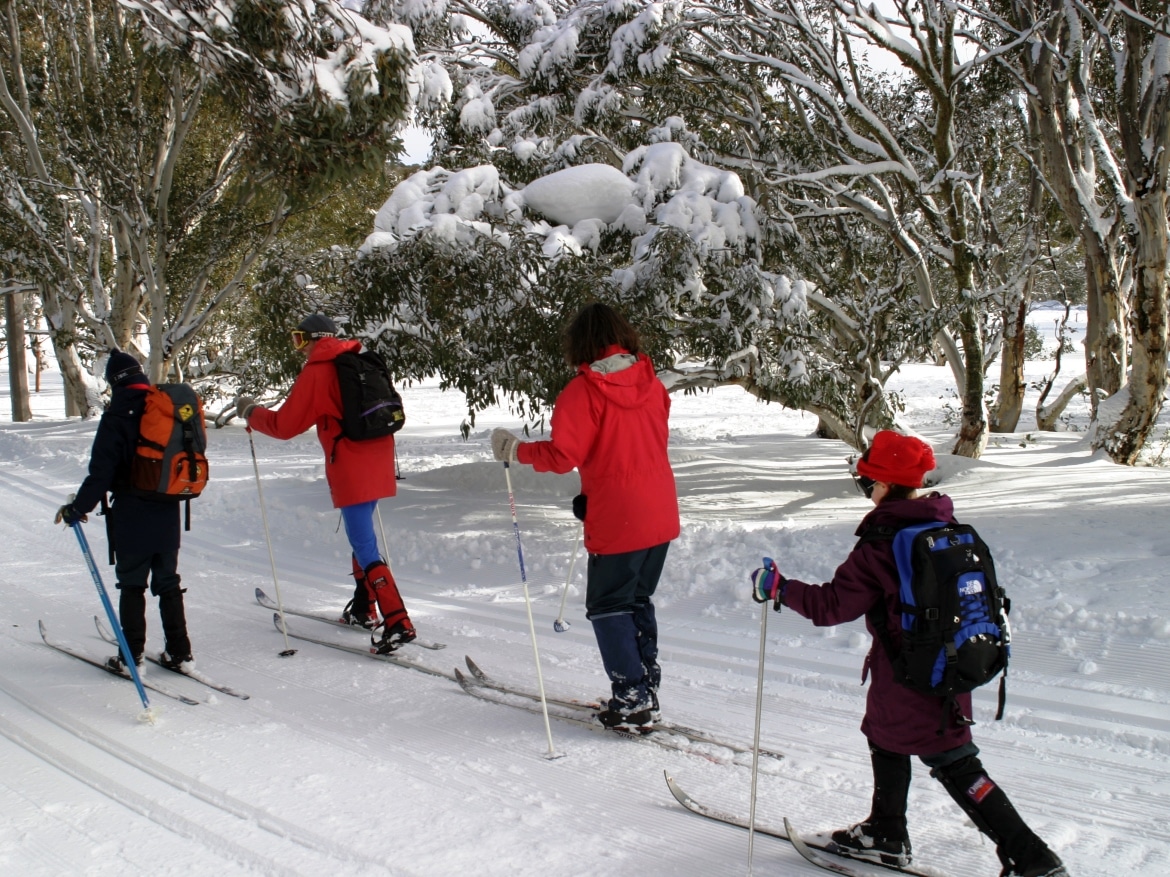 Adventure and Outdoors Tours
Explore 35km of cross country trail through the snow gums and beautiful plains taking vista views of Hotham covered in snow
Explore the beautiful alpine environment that surrounds Dinner Plain on our extensive, and free to use, cross-country trail network. Marked trails wind through a woodland of snow gums and are a unique and memorable way to experience the High Country. Head out to spectacular views along the 12km (24km return) Brabralung Trail that runs between Dinner Plain and Mount Hotham.
There is no fee to use the cross country trails and they are groomed regularly. Trails range from beginner to advanced.
Cross country skis are available for hire from Hoys Skis in Dinner Plain.
During the snow season, trails are groomed from June until September and are suitable for cross country skiing and snow shoeing. In good weather a fit person can cover 3km an hour. Remember to make allowances for long steep climbs, photography and rests. Carry plenty of drinking water.
Please note that Fitzy's Cirque, Collector's Cirque and the Brabralung Trail are multi purpose trails.
Maps
Cross Country Skiing Maps
Download one online, duck into DP Hut, Hoys Skis or ask your Dinner Plain accommodation provider.
Cross Country Skiing at Mount Hotham
For more information contact the Mt Hotham Resort Management Board on 03 5759 3550 or visit their reception opposite Hotham Central to pick up a copy of the Hotham cross country ski trail map for free. Resort entry fees apply.
Featured trail
Brabralung Trail – 24km return
Enjoy a cross country ski between Dinner Plain and Hotham through snow gum woodland and scenic plains. This iconic cross-country trail runs parallel to the Great Alpine Road and via the cattleman's hut, JB Hut. The Brabralung is groomed regularly from Hotham to Dinner Plain dependent on snow conditions. It's a gentle undulating trail suitable for a wide range of interest groups. Skiers can choose to travel back via the Hotham-DP shuttle bus service (fee payable).