Experience the magic through the snowgums and the high plains, taking in vista views of Mt Hotham and the Alpine National Park.
For a fun family day out there is an extensive cross-country trail network that meanders around the village. For more adventure, pack for the day and take the 10km journey between Dinner Plain and Mount Hotham. Marked trails wind through a woodland of snow gums and are a unique an memorable way to experience the high country.
In good weather a fit person can cover 3 kilometres an hour. Remember to make allowances for long steep climbs, photography and rests. Check Dinner Plain's local rental outlets to hire cross country skis. Wherever you go, be sure to pack sunscreen and plenty of drinking water.
Trails are groomed from June until September and are suitable for cross country skiing and snow shoeing (when snow conditions allow). Check the Snow Report for current status on cross country trail conditions.
XC Trail Network -  35km
Difficulty -  Beginner 37% / Intermediate 37% / Advanced 26%
Trailhead Location -  DP Hut, Dinner Plain Community Centre (to Hotham)
Cost -  Free
Car Parking & Toilets -  DP Hut & Scrubbers Hut
XC Lessons & Tours -  Peak to Peak Cross Country Skiing
XC Ski Hire -  Hoys Skis, The Alpine Life
*Snow conditions dependent
HIKE THE ALPINE LANDSCAPE
Snowshoeing is a low impact and enjoyable way to explore the winter alpine environment. It's easy to do and a wonderful way to get out and experience the crisp alpine air and peace and quiet of the bush with only the crunch of snow under your feet.
Hire snowshoes at Dinner Plain's ski hire shops, or take a self-guided snowshoe tour (with or without a packed lunch) with Hoys Ski Hire. No resort entry fee or ski lift pass needed!
Dinner Plain has many trails to choose from, with easy short walks on the outskirts of the village, from epic walks over the stunning Razorback to Mount Feathertop. Wind your way through magestic snow-covered snow gums and visit the High Country's historic cattlemen's huts.
Snowshoes and maps are available from Dinner Plain's ski hire shops: The Alpine Life and Hoys Ski Hire.
Trailhead Location -  DP Hut, Scrubbers End
Cost -  Free
Car Parking & Toilets -  DP Hut & Scrubbers Hut
Snowshoe Hire -  Hoys Skis, The Alpine Life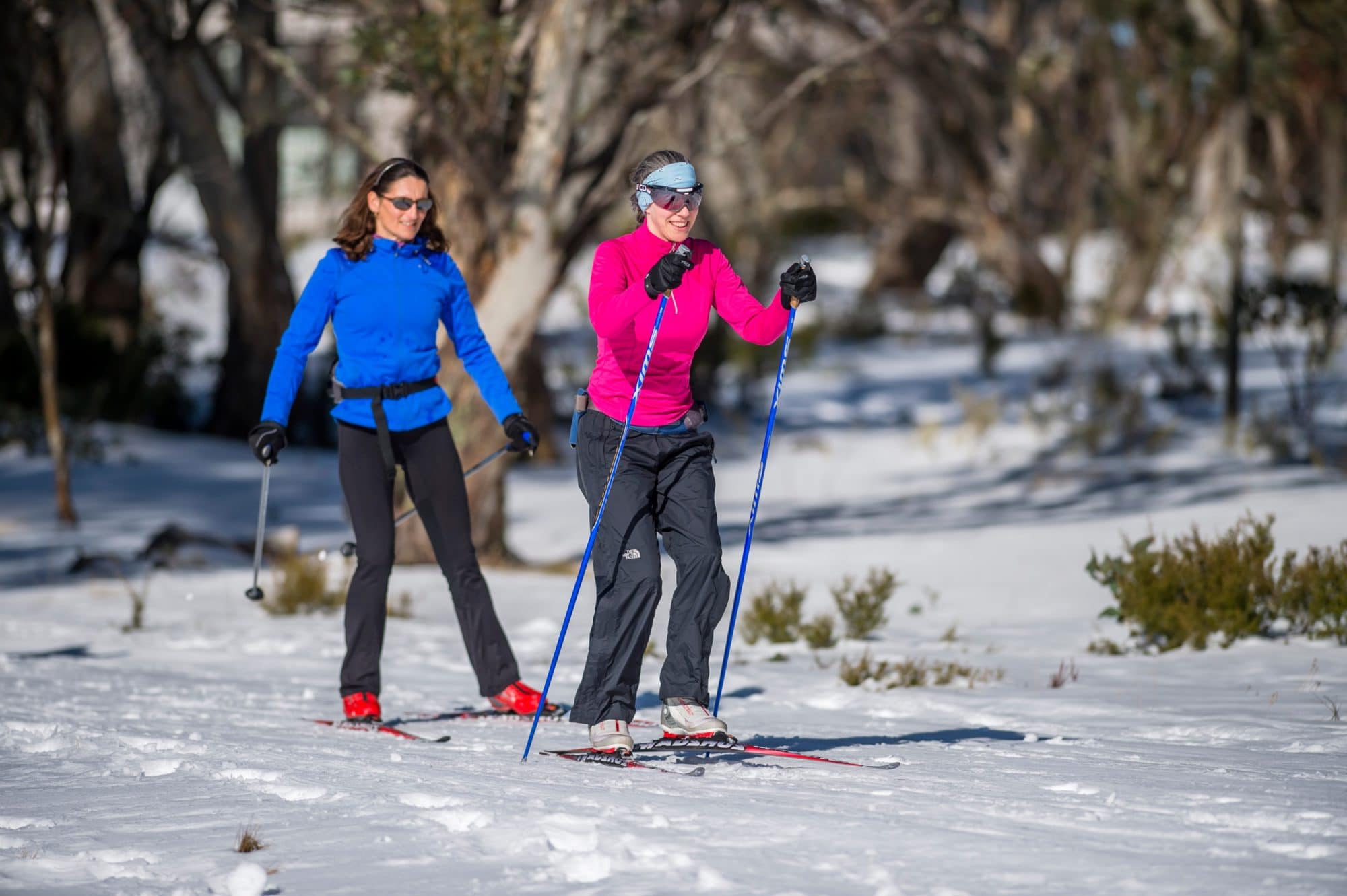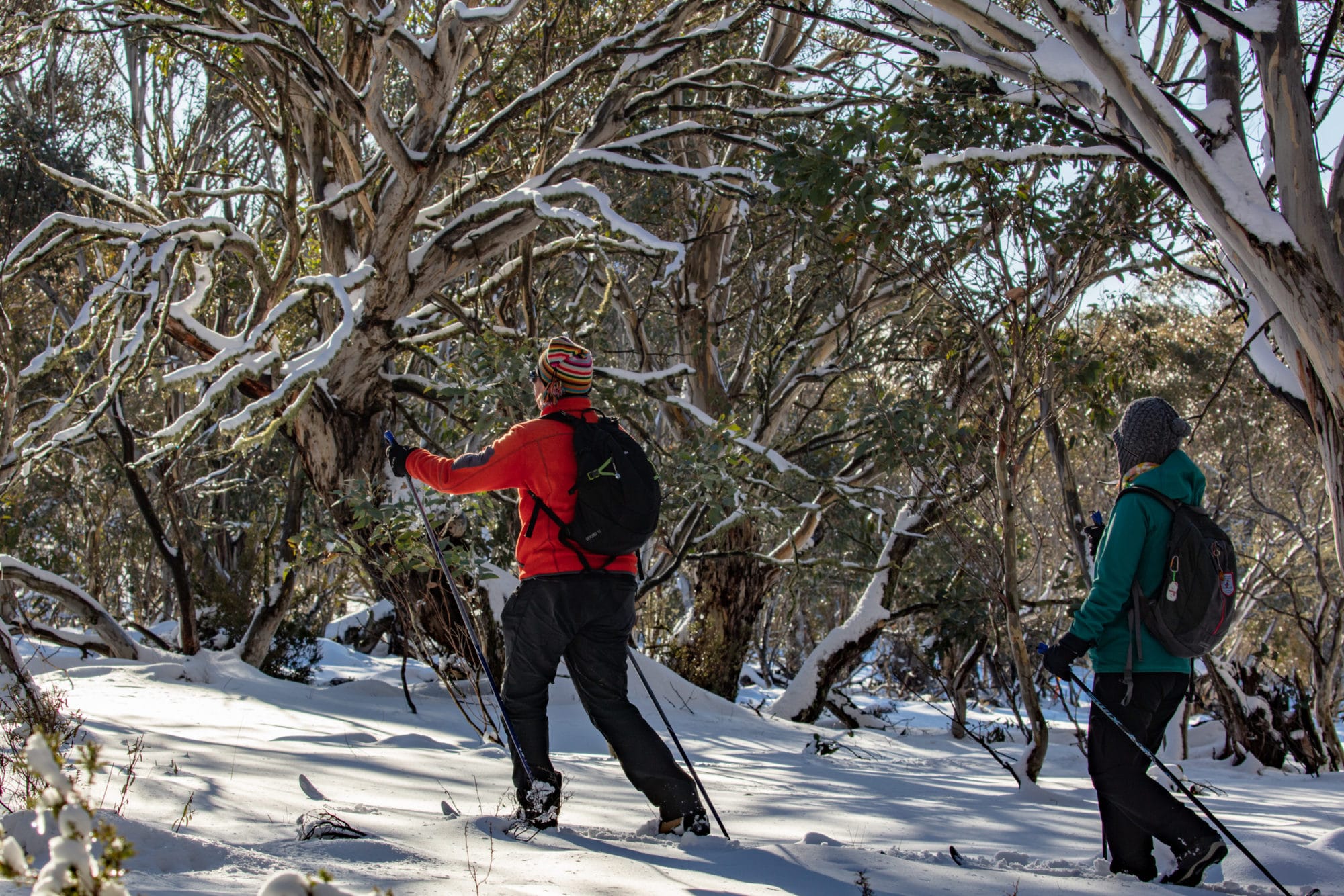 FREQUENTLY ASKED QUESTIONS