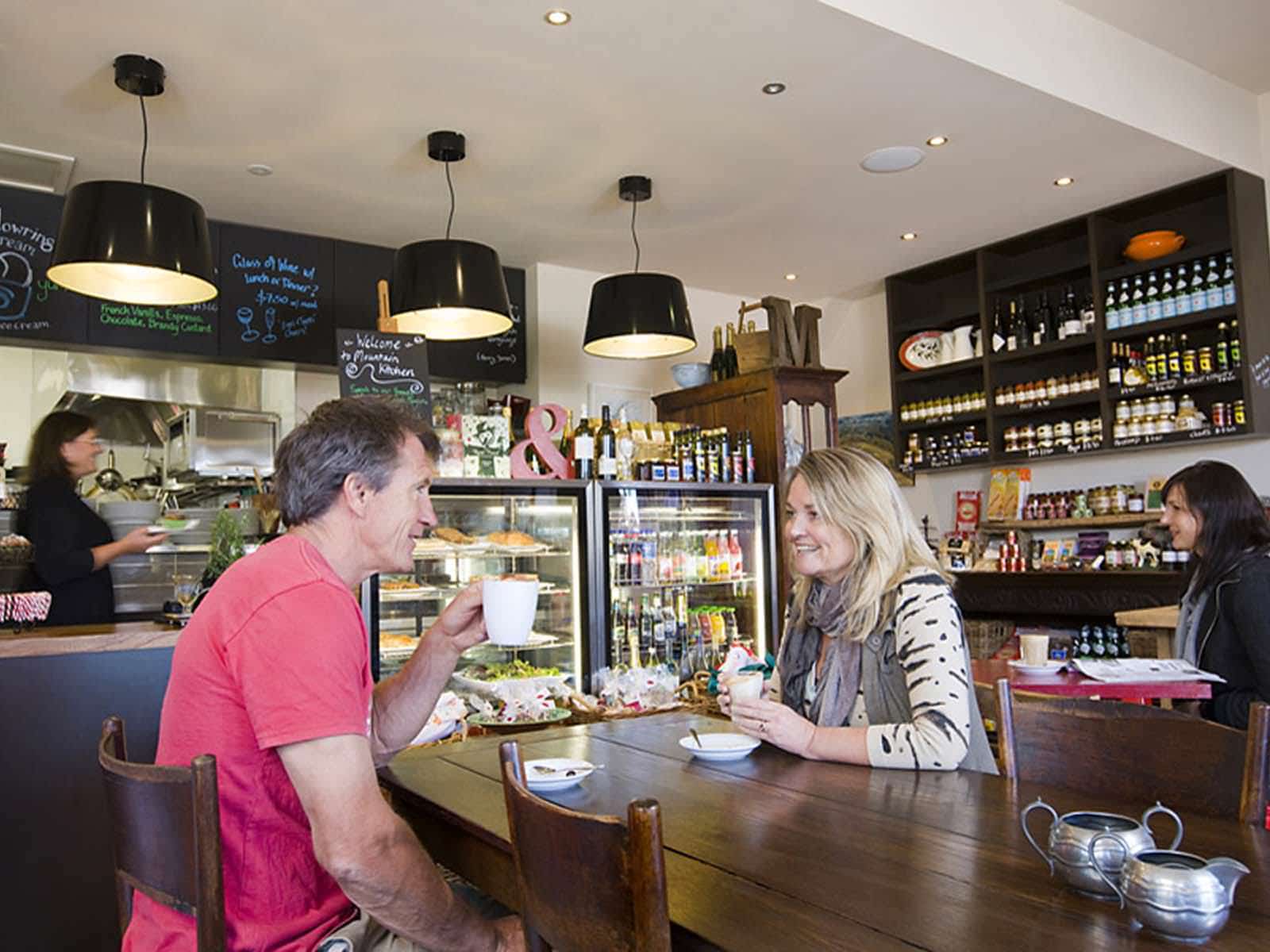 Rental, Retail, & Supplies
Take a leisurely stroll through the village of Dinner Plain and see the selection of shops and hire outlets that offers you everything you need to keep warm on the coldest days.
Rentals & Retail
Hoys Skis and Hotham Sports Dinner Plain are both are open daily with all of your retail needs for outdoor clothing, skis, snowboards, toboggans, cross country skis and snow shoes. You can rent a huge range of equipment also, including toboggans, XC Gear and more. Down at the toboggan slope, you can rent toboggans from Cafe Play through their Scrubber's End outlet.
Food, Convenience & Souvenirs
On Big Muster Drive, Alpinwood Collections offers alpine Inspired Homewares, Gifts, Apparel, Footwear, Jewellery and Accessories.10 Minutes along the road, The Genny at Mt Hotham has a wide range of general store items should you not find what you need in town. Be advised, stopping in Hotham requires a valid Resort Entry Permit for your vehicle. Further out, there are fully-equipped supermarkets and petrol in Bright and Omeo.
Supermarkets
The DP Pantry will be open 7 days a week 9am - 6pm, to stock up on the essentials and local produce from Swifts Creek, King Valley, Milawa and Tongio.  Located at 4 Big Muster Drive.
Mt Hotham supermarket opens over winter in the White Crystal building as well as at the General Store in Mount Hotham, summer and winter phone 03 5759 3523.
Foodworks in Omeo who also delivers to Dinner Plain year-round with delivery starting at just $8 to free delivery for orders over $150. Please call 03 5159 1210 or email [email protected] for more information.
Take Away Alcohol
Hotel High Plains and Dinner Plain Hotel can help with your takeaway needs.