Dinner Plain's Cobungra Platter slope  features its own ski poma, the perfect way to enjoy skiing and snowboarding this winter. Our ski operations were hibernated in 2020 so we're thrilled to bring it back once more in season 2021.
Cobungra Platter is the perfect slope to learn to ski or snowboard. Rated green, the wide 150m run features top to bottom snowmaking and regular grooming.
Skiing and snowboarding will be available weekends from 9am to 1pm when snow conditions allow.
Cobungra Platter is open for Skiing & Snowboarding from 9:00am to 1:00pm daily on the dates below. During these times, only skiing and snowboarding is permitted on the slope (tobogganing is from 1:30pm) and all participants need a valid Dinner Plain lift pass.
Times - 9:00am to 1:00pm Saturday & Sunday
Location -  Cobungra Platter Slope, Scrubbers End
Cost -  Prices vary for dates, ages & number of days - Buy Tickets
Car Parking & Toilets -  Alongside bottom of slope
Ski Hire -  Hoys Skis, The Alpine Life
*Snow conditions dependent. Operations may run on dates not listed, check the snow report for daily open status
Poma Lift Tickets are available online from our operator, Mount Hotham Ski Company. Prices vary according to each visitor's age, the time of season and number of days you want to ski or snowboard.
To access the Poma you will need a valid ticket for that day and can be either of a Dinner Plain Ticket, Hotham Ticket* or Epic Pass. Your ticket will be loaded onto a reusable Snow Pass RFID Card which you will need to have on you to scan at the lift gate and ride the Poma.
You can buy your lift pass online and pick up your Snow Pass card from the Alpine Life store near the roundabout. At certain times of the season you can also buy in person at the ski slope, or all season long at The Alpine Life store.
1hr Private lessons will be available to book this season, perfect for those learning to ski. Lessons are available for adults and children (aged 3-yrs and older). These will be subject to availability and must be booked online prior. Bookings for these will open soon and be advised once available.
To ensure a safe and compliant environment, contact tracing measures will be in place for Dinner Plain activities.

Please be prepared to register your contact details via your mobile device and adhere to entry requirements to ensure you are able to enjoy access to this activity.

Our staff are here to help, but they can ONLY allow entry where our COVID-Safe measures are adhered to.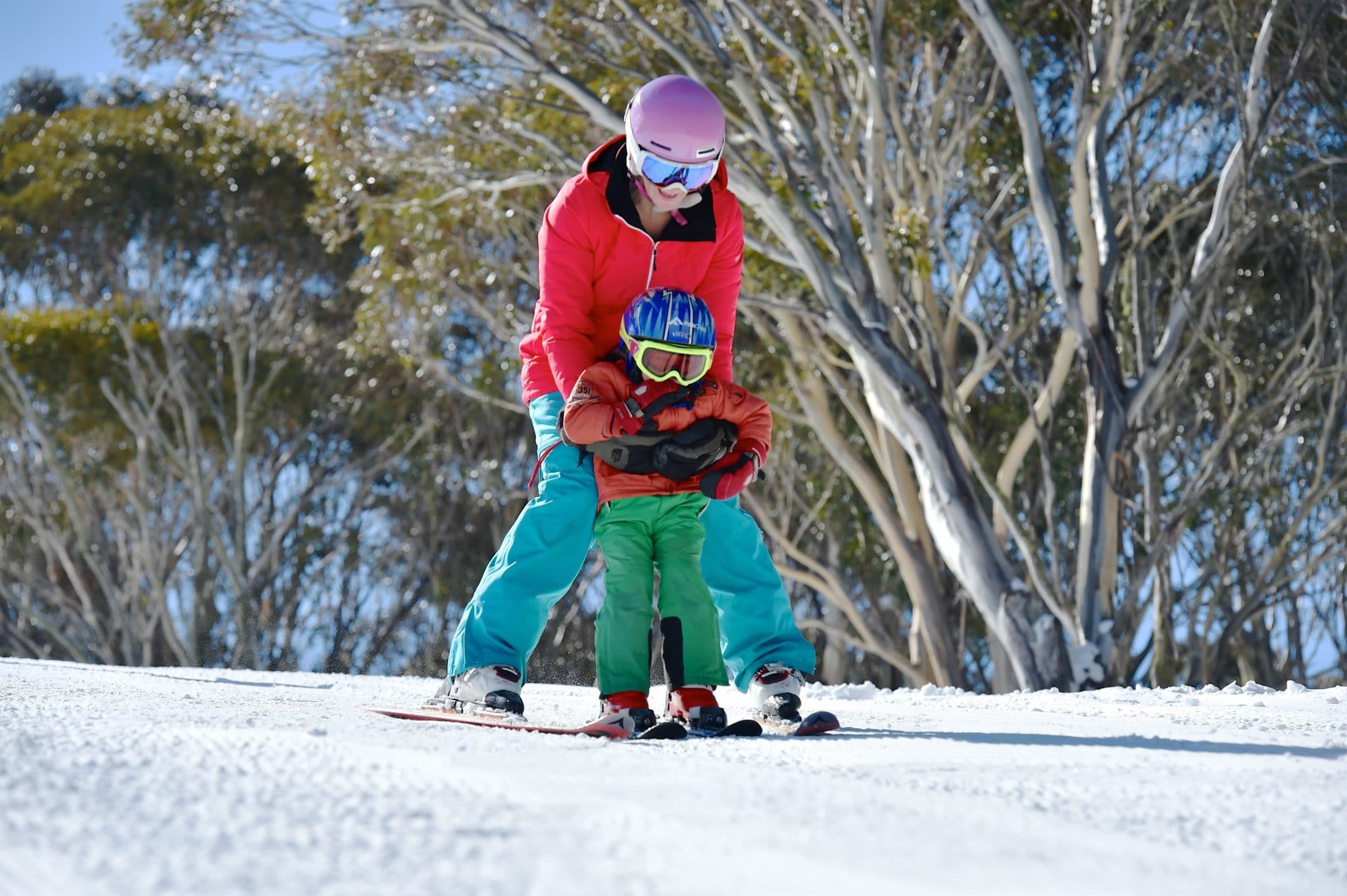 Skiing and Snowboarding will be available from 9am to 1pm daily from the June school holidays

After 1pm, Cobungra Platter will be closed to skiing & snowboarding and will reopen as a managed toboggan zone

There will be no shared use of the slope. Skiing/snowboarding and tobogganing will the only activities allowed on the slope during their designated times.
FREQUENTLY ASKED QUESTIONS - updates coming soon