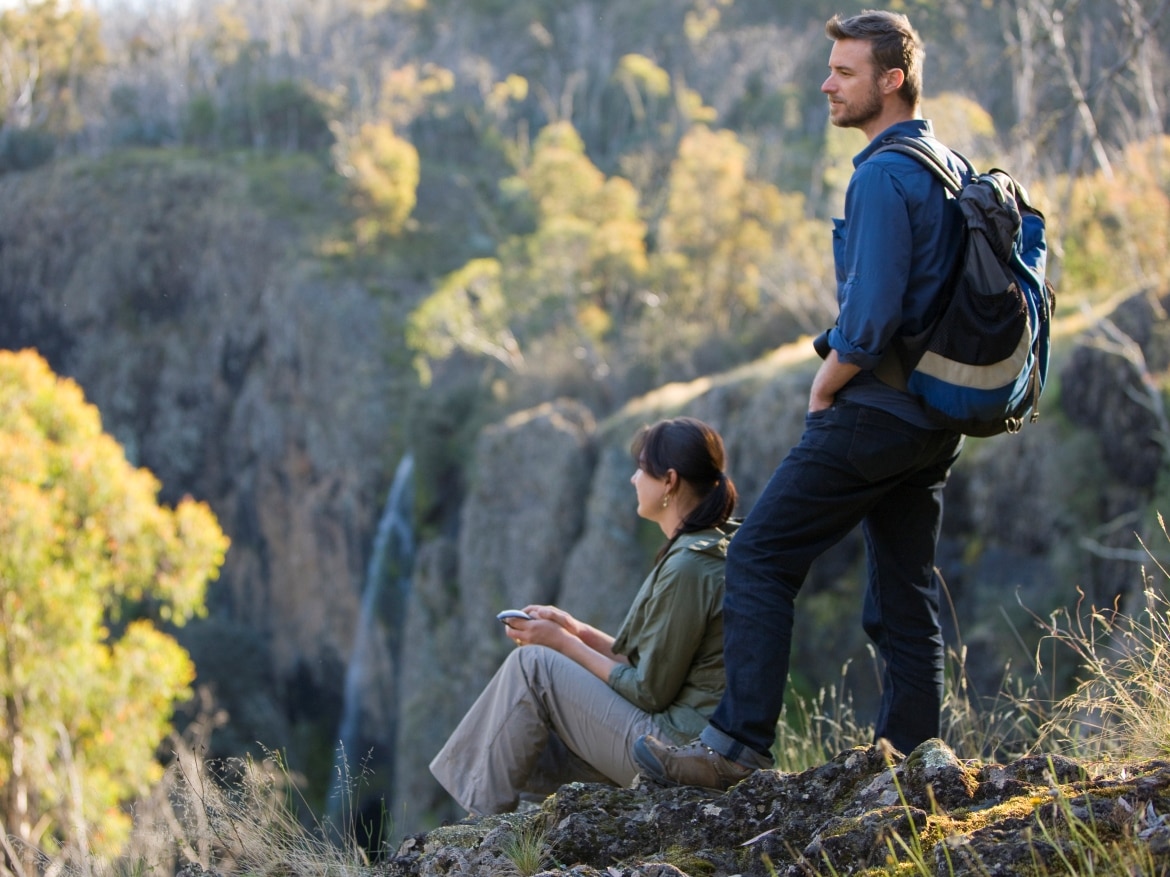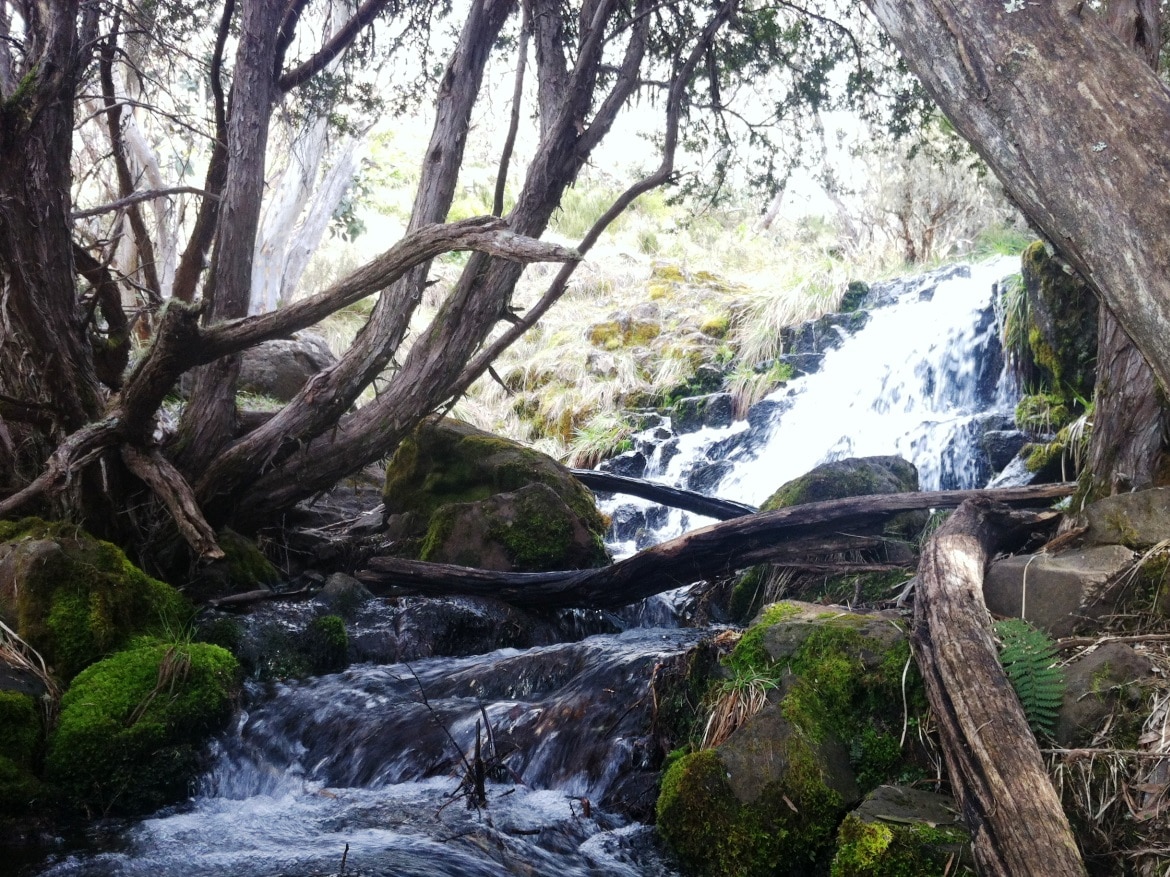 Grade: Moderate
Distance: 2km return
Time: 1.5 hours
Heading off from the Dinner Plain 4WD Track on the southern border of Dinner Plain village, this clearly marked trail, within the Alpine National Park, descends through Snow Gum forest to a viewing platform overlooking the picturesque Carmichael Falls.
Dropping 25 metres over basalt cliffs, the falls are in the headwaters of Precipice Creek and the Dargo River, among the many waterways feeding the major catchments arising at the Dinner Plain plateau. The actual falls are in fact two falls side by side at the confluence of the Precipice and Dinner Plain Creeks which rise in the alpine bogs of the Dinner Plain Village.