Horseshoe Circle, Dinner Plain VIC 3898
Walk type:

Grade: Grade 2

Distance: 3.6 km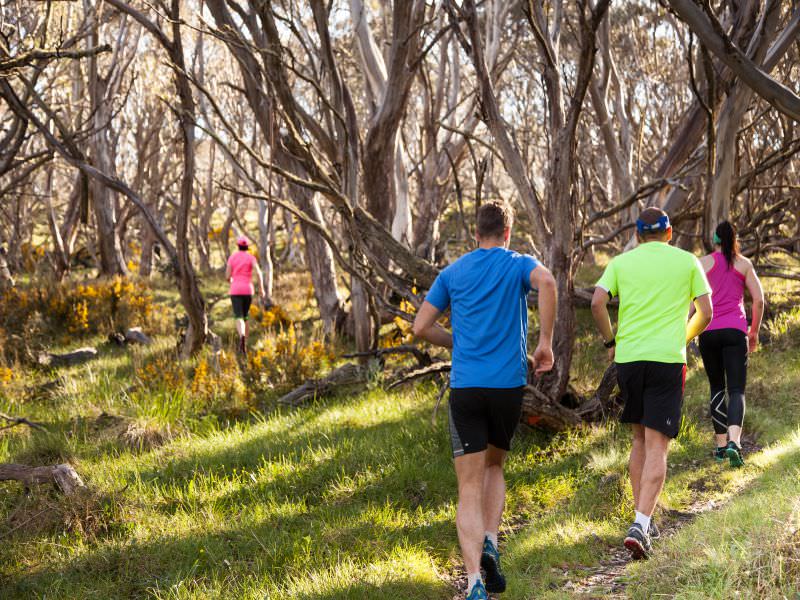 Walk Description
This short walk is part of the longer Hotham to Dinner Plain walk which can be walked or riden. This multi-use trail runs parallel to the Great Alpine Road through the Alpine National Park. Starting from Dinner Plain Hut, follow Fitzys Cirque west past the Dinner Plain Community Centre on the Brabralung Trail to the trail head at the boundary of the Alpine National Park. Return by the same route. A side walk - 2km return - to Paw Paw Plain is popular for fine views of the remote Dargo River Valley and Mount Tabletop.
Located on the edge of Dinner Plain Alpine Village, JB Plain is home to mountain views, fields of alpine wildflowers and the old JB Hut. It's an easy 1.8 km walk from Dinner Plain along the first section of the <Brabralung Trail - a gravel trail that runs all the way between Dinner Plain and Mount Hotham.
It's a pleasant walk to JB Hut, a cattlemen's post with remnants of yards built in the 19th century for catching wild horses. The hut is located at JB Plain, which was named after Jim Brown who brought cattle into the alpine region with partner, Jack Wells, in the 1850s. The present JB Hut was a forestry hut from the Swifts Creek forestry region and most likely came from a bush sawmill. It was moved to JB Plain in a joint effort between Cobungra Station and the Bairnsdale Scout Group in the 1970s. It was used as an outstation by Cobungra Station during mustering season well into the 1980s.