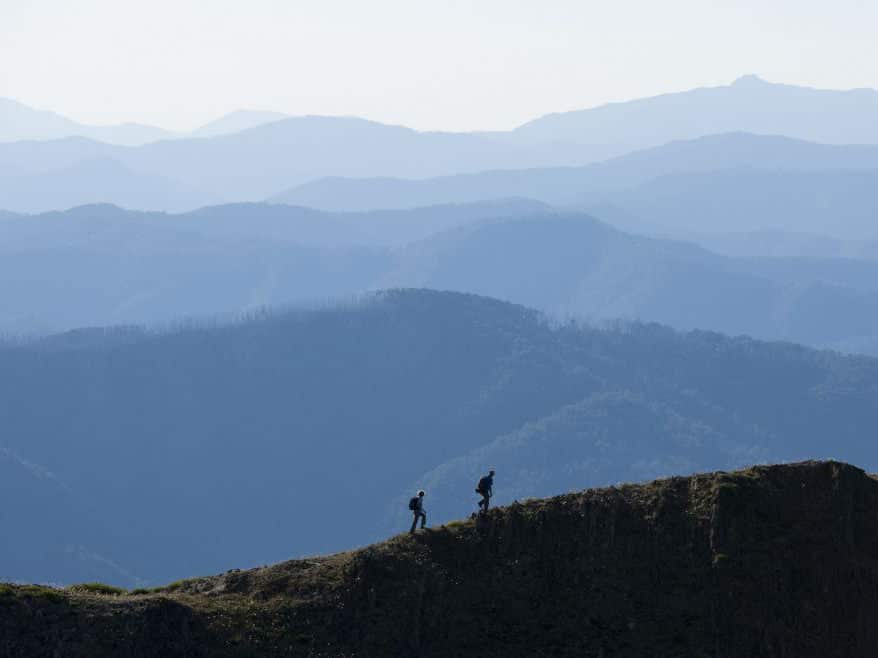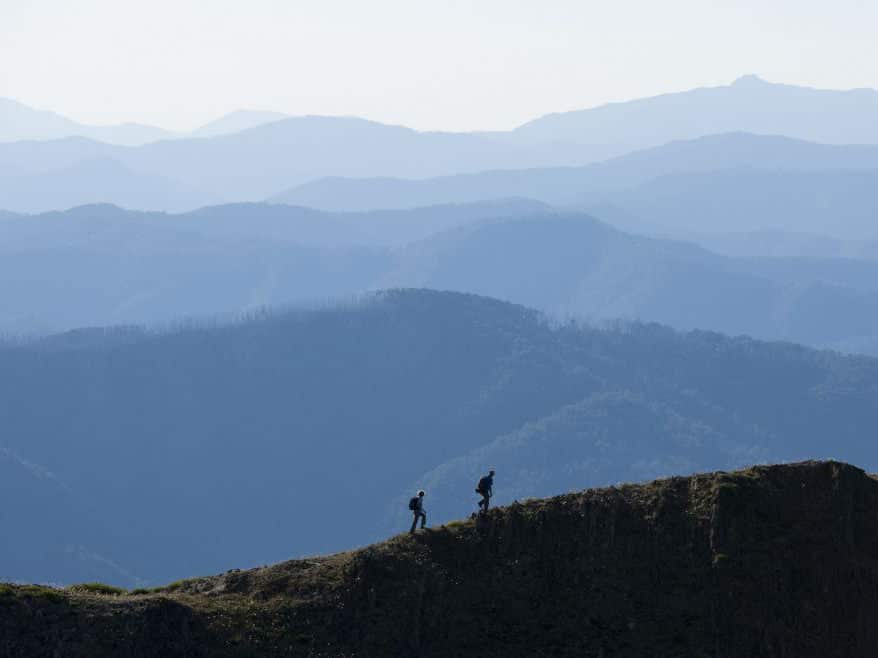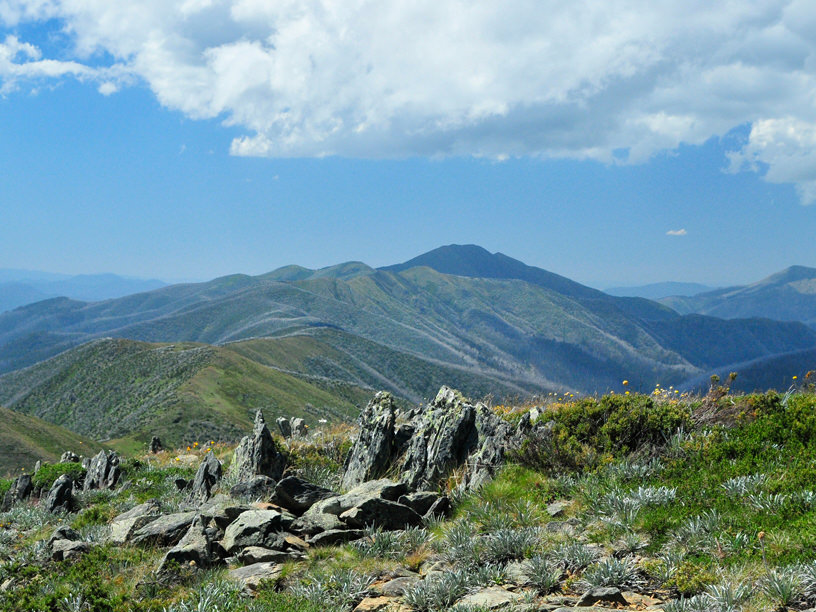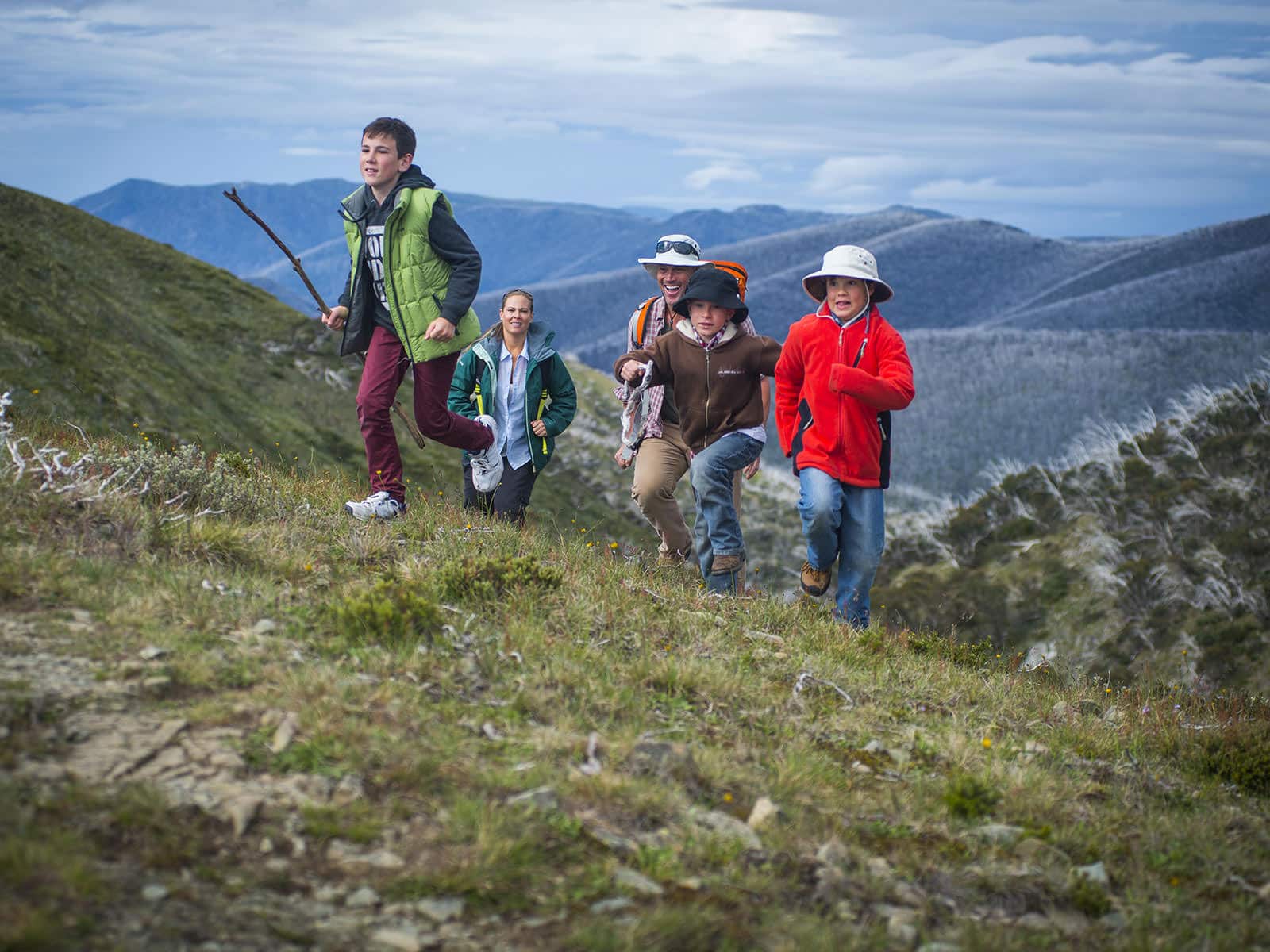 National Parks and Reserves
Natural Attractions
Distance: 22km
Time: 8 hrs return
Bushwalking experience recommended. Rough, very steep track with many obstacles and occasional steps. Sign posted.
The Razorback walking track begins at the Diamantina Hut, 2.5 km on the Harrietville side of the Hotham Village. The Razorback is a high ridge linking Mount Hotham (1861m) and Mount Feathertop (1922m). The route is generally above the tree line so excellent views are available for much of the walk, however, as the ridge is very exposed it should be not be crossed in unsettled or bad weather.
The Razorback intersects with the Bon Accord Spur track about 1 km from the start and then intersects the Bungalow Spur Track 1.5 km from the summit of Mount Feathertop at a site called The Cross. The final climb to the top is steep but well worth the effort. Return by the same route or, if you have made suitable transport arrangements, walk down to Harrietville via the Bungalow Spur Track.
Ensure you are well prepared for this walk, as the weather can be unpredictable. The best time to visit Mount Feathertop is between November and April.