AUSTRALIA'S LONGEST TOBOGGAN RUN
Dinner Plain is the home of fast-paced family fun in season 2020. For the first time ever, Tobogganing will be the star attraction on Dinner Plain's Cobungra Flat Slope. At 75m long and 40m wide, this is the biggest and longest toboggan slope in Australia!
We've invested in the fun, not just to offer the biggest tobogganing around, but the best too. With full snowmaking and grooming, we'll be keeping the slope looking pristine as deep into the season as possible.
Some things will be the same, but some will be different too. Our operating plans mean walk-up access to tobogganing without pre-booking, and of course participating for free, but there will also be capacity limits applied. With sound management and the ability to create two separately enclosed spaces in peak times, we're confident we can cater to demand.
The Cobungra Flat slope is open for Tobogganing from 10:00am to 4:00pm daily throughout the snow season. Due to COVID-19 requirements, the slope is fenced and managed activity and entry will be managed by staff to strict capacity limits.
To allow for access to the most people, visitors will be permitted entry for a 60 minute timed session as below. There are no pre-bookings for sessions, this activity is for walk-up access only. Entry is strictly permitted only for those who register their details for contact tracing.
Sessions - 9:00-10:00am | 10:00-11:00am | 11:00am-12:00pm | 12:00-1:00pm | 1:00pm-2:00pm | 2:00-3:00pm | 3:00-4:00pm
Location -  Cobungra Flat Slope, Scrubbers End
Cost -  Free
Car Parking & Toilets -  Alongside bottom of slope
Toboggan Hire -  Cafe Play, Hoys Skis, The Alpine Life
*Snow conditions dependent
Tobogganing in 2020 is a supervised activity with capped numbers and social distancing requirements. The below requirements will be enforced at all times to ensure compliance with DHHS Guidelines to restrict the transmission of COVID-19.
QR Code Contact Tracing
Personal details must be supplied for contact tracing
Use your phone to scan the QR code on signs in the area and register your name, phone number and email address. Members of the one family can be added to the one registration
You will need to show your Registration Complete screen for access. No scan, strictly no entry
Staff will be able to manually register those without a mobile device
Permitted Areas and Times
Under DHHS Requirements, Tobogganing is only permitted in the managed Cobungra Flat zone
Peashooter Slope will be closed for the season**
The Tobogganing Zone is available for use during operating hours only
Outside of hours the slope will be closed for grooming preparation
Use of the area is prohibited outside hours
*Visitor details will be retained by Alpine Shire Council for the sole use of contact tracing in the event of a COVID-19 case at Dinner Plain. Your details will not be shared or sold.
**Tobogganing has been identified by DHHS as a recreation that must be a managed environment to ensure compliance to COVID-19 requirements. For this reason tobogganing will not be permitted in any other area of Dinner Plain, including the Peashooter Slope.

To ensure a safe and compliant environment, capacity limits and contact tracing measures will be in place for Tobogganing.

Please be prepared to register your contact details via your mobile device and adhere to entry requirements to ensure you are able to enjoy access to this activity.

Our staff are here to help, but they can ONLY allow entry where our COVID-Safe measures are adhered to.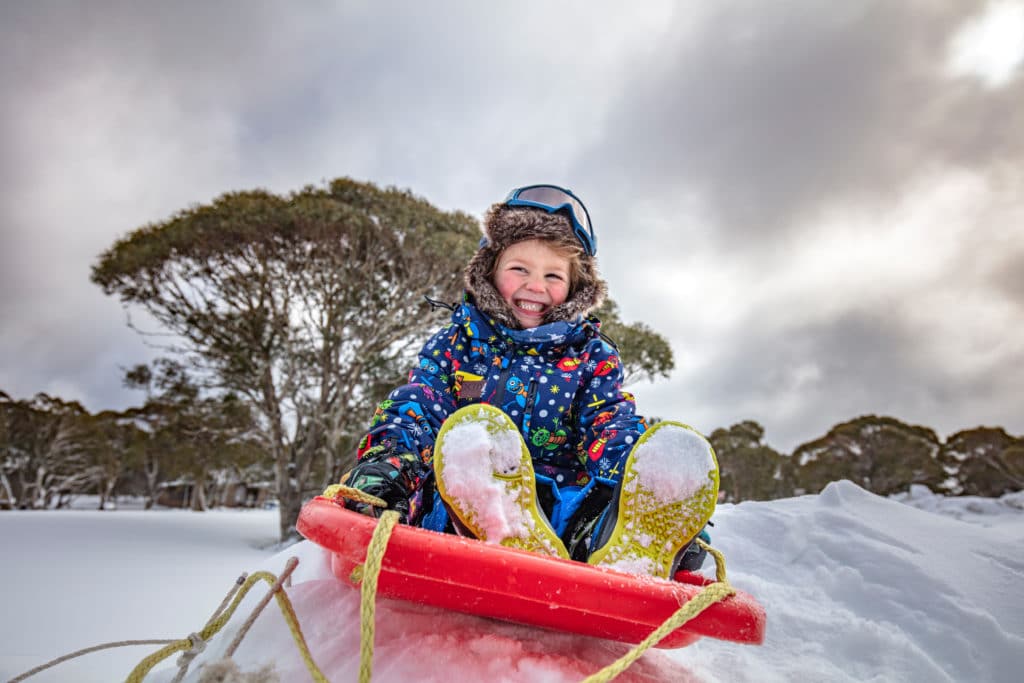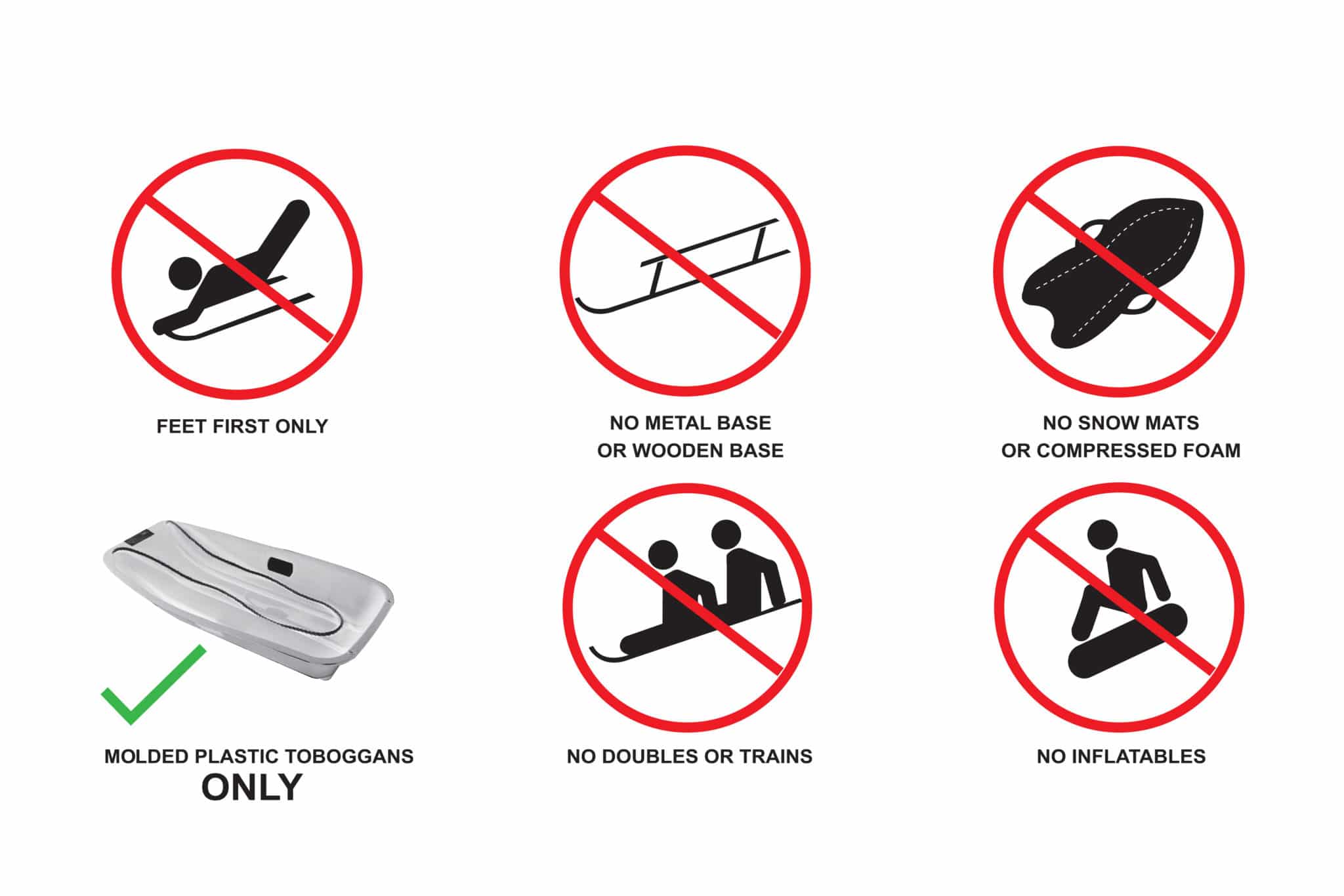 To ensure appropriate social distancing and the overall safety of patrons, controls will be in place around the type of toboggan craft and behaviour permitted.

Only moulded plastic toboggans weighing less than 2kg with no pointed ends will be permitted. No skis, snowboards, wooden, metal or inflatable craft will be permitted.

Please keep 1.5 metres space from the next person and follow the instructions of operating staff at all times
FREQUENTLY ASKED QUESTIONS